"Misfeasance" as applied to a politician, is defined as "the performance of an official duty in an improper or unlawful manner or with an improper or corrupt motive."
Conflict-of-interest driven voting on public policy likely qualifies as misfeasance. It's especially egregious and harmful knowing that Tennessee is not immune from the crush of illegal alien economic migrants being ferried into the U.S. by the Biden administration.
In addition to the 67,000 illegal alien "essential workers" in Tennessee, and the 31,000 illegal aliens reported to be living and working in Davidson County, and the 135,000 estimated by FAIR, and the $793.4 million dollars illegal immigration costs Tennessee taxpayers, there is the issue of the Unaccompanied Alien Children (UAC) arriving in the state.
Over the past six years, just under 7,500 UACs have been routed to Tennessee. The overwhelming majority, 72%, are between 15 – 17 years old and predominantly male. Recent estimates expect at least 184,000 UACs to arrive in the U.S. this year.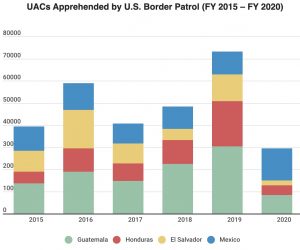 Illegal immigration hurts low-skilled American workers and according to the Project 21 Black Leadership Network, "especially Black Americans who often share the same communities and services as illegal immigrants –[and should] not be forced to subsidize people who are not in the United States legally.'"
Two leading examples of legislators who make it easier for illegal aliens to find work in Tennessee are Rep. John Holsclaw and Rep. Clark Boyd.
Holsclaw is from Elizabethton and represents Unicoi and parts of Carter Counties. He's been in the state legislature since 2015. Boyd is from Lebanon and represents Cannon County and parts of Wilson and DeKalb counties. He's been in the state legislature since 2017.
In the 2019-2020 session these two derailed Rep. Bruce Griffey's bill that would have made it more difficult for businesses to hire illegal aliens. During this session Holsclaw chaired the subcommittee and Boyd chaired the full committee which handled Griffey's bill.
In fact, Boyd, with agreement from the NFIB and the TN Chamber of Commerce, drafted the amendment that essentially nullified the effect of Griffey's bill. Griffey's bill originally required employers with 6 or more employees to use E-verify; Boyd's amendment increased that to 25 employees. Freshman legislator Griffey probably desperate to pass a bill, swallowed the RINO "incrementalist" approach to policy and accepted a bad amendment.
It is common knowledge that the 25 employee threshold would not apply to the vast majority of small businesses in Tennessee.
As an aside, during the committee discussion, Rep. Mike Sparks (R-Smyrna) expressed worry about the fines levied on businesses that get caught hiring illegal alien workers. WAAAH! And Rep. Rush Bricken (R-Tullahoma) then and now continues to wring his hands trying to figure out how to avoid taking any action against illegal immigration in Tennessee.
After beating back Griffey's original bill, Holsclaw and Boyd both received the "coveted" NFIB "Guardian of Small Business" award and of course, NFIB campaign donations.
While the Senate never moved the companion bill, Griffey's bill with the non-effective 25 threshold passed the House making its supporters look as if they were taking meaningful action against illegal immigration in Tennessee.
Even with an ineffective bill, decepticon Republicans Pat Marsh, Patsy Hazlewood, Kent Calfee, Charlie Baum, Sam Whitson, and Mark White voted against the bill. Even more anemic Republicans Michael Curcio, Curtis Johnson, Jerome Moon, Brandon Ogles, Iris Rudder, Kevin Vaughan, and Ryan Williams, didn't bother to vote.
It should be remembered that several of these legislators are among the worst illegal immigration protectionists in the Tennessee legislature. Patsy Hazlewood went so far as to try to kill the sanctuary city bill so she could help protect illegal aliens who commit crimes in Tennessee.
This year, when Griffey again tried to lower the E-verify employee threshold to to 6 employees, Boyd and Kevin Vaughn led the pack to kill the bill in subcommittee. Speaker Cameron Sexton subsequently abused his authority to prevent further discussion related to the problem of illegal immigration in the state as a way to protect his Republican caucus from being accountable to legal Tennessee voters and legal Tennessee workers.
Shamefully, Tennessee's RINO approach to illegal immigration is at odds with a recent NYTimes opinion piece written by the U.S. Ambassador to Mexico. He puts it bluntly, in The Real Reason for the Border Crisis, is that "no one is holding American employers to account for their willingness to hire millions of unauthorized immigrants."
The "no one" includes Tennessee's Republican legislators.