Yesterday, a group of anemic Republican General Assembly members voted down a bill that would have required all employers in Tennessee, to use the FREE federal E-verify tool to help combat employment of illegal aliens.
The obvious and logical reason for wanting employers to use E-verify, is to help disincentivize illegal aliens from migrating to Tennessee. The equation is pretty simple – no jobs, then there's no money for food, rent, etc.
Bill sponsor Rep. Bruce Griffey explained that an employer can use the federal E-verify program for FREE or engage the services of a third party vendor at a cost of $3.00 per potential employee to have their data run through the federal database.
Republican Sub-committee members, Kevin Vaughn, Clark Boyd, Rush Bricken, and Kirk Haston all agreed that illegal immigration is a problem but that it's a federal problem to solve, not their responsibility.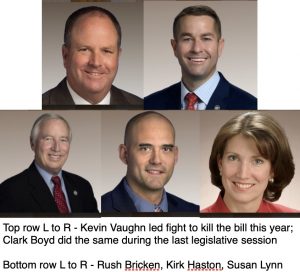 Evincing absolutely no interest in exercising their proper sphere of jurisdiction to push back on Biden's disastrous wide open border policies which dramatically hurt legal immigrant and Tennessee citizen workers, they were, however, quick to abdicate to the Chamber of Commerce and NFIB (small business lobby).
These legislators are no better than the decepticon (ie, establishment) Republicans in D.C. with the only difference being that the Tennessee homegrown decepticons portray themselves as the protectors of small business – while turning a blind eye to the needs of legal workers. Vaughn went so far as to say that it's his job to protect small business owners from being "deputized" to enforce federal immigration laws.
Susan Lynn, despite specifically acknowledging that illegal immigration hurts Tennessee workers who are still needing jobs and have suffered greatly from the COVID disaster, didn't even bother to cast a vote.
Each one of these Republicans should be asked to explain why they are okay with 67,000 illegal aliens taking jobs from Tennesseans and why they continue to ignore the report from the Metro Nashville government that 31,000 illegal aliens are living and working in Davidson County.
In other Tennessee immigration related news…
The Tennessee Comptroller's Office reported on March 10, 2021, that Mohamed Gure and Mohamed Osman, two students leaders with the MTSU Somali Students Association and the Muslim Students Association, stole over $114,000 in student activity fees.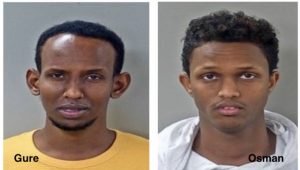 Most Somalis have found their way to Tennessee through the federal refugee resettlement program. Between Bill Lee's insistence that he wants more refugees, and the Biden administration's promise to increase the flow to well over 100,000, Tennessee is likely to get more than its fair share. During the Obama administration when the refugee pipeline was running full blast, Tennessee bid for and typically received upwards of 1,200 refugees a year. The cumulative numbers, however, do not account for the other category of arrivals under the Office of Refugee Resettlement umbrella or the chain migration impact.
Gure and Osman were indicted on March 9th, by a Rutherford County grand jury. The theft was engineered by creating and forging false vouchers for reimbursement submitted to the Student Activity Fee Award Committee.
This is not the first time Somalis in Tennessee ripped off kafirs. But back then, local media like Channel 4 was willing to report it – http://www.newenglishreview.org/blog_direct_link.cfm?blog_id=7455
Back in 2007, Abdirizak Hassan, executive director of what was then the Nashville Somali Community Center, was charged with and sentenced to 2 years federal probation for making false statements in connection with a federal grant for the Center. The federal charge was related to Hassan's indictment in 2001 for felony illegal banking. Prior to leading the Somali Community Center, Hassan ran a halwa money changing business out of a convenience store.
As reported by Channel 4 News and recorded by New English Review: – "Hassan's Nashville bank was shut down by counter-terrorism investigators because they said the bank was linked to Al-Barakat. Al-Barakat is a bank and wiring transfer service that is linked to al-Qaida, according to investigators. Hassan was arrested and charged with felony illegal banking. While out on bond, Hassan and the Somali Center were awarded a grant in the amount of nearly $500,000 by the same federal government that indicted him."
The Somali Community Center subsequently renamed itself to the Center for Refugees and Immigrants in Tennessee (CRIT). They shifted their focus to getting Tennessee employers to hire refugees. At one time, Tyson's Human Resource Manager, Gary Denton was a member of the CRIT board. CRIT closed in 2016, but their agenda is still carried forward through groups like TIRRC.
And while Somali student leaders are stealing money from other legitimate student organizations, leftist organizations led by the Niskanen Center are calling for universities to sponsor refugee students which in their terms includes illegal aliens entering through the Southern border.
Raise in tuition or more money from the state to subsidize? Either way, its just another siphoning off of public money through the back door no different than the federal government shifting the costs of its refugee resettlement program to the states without their consent.