During this time of crisis throughout the U.S, schools are using various means of social media and computers to assist teachers and students stay on top of their lessons. Great idea. On March 25, 2020 the Tennessee Dept of Education announced it would be partnering with PBS to deliver "daily instructional content for Tennessee students during COVID-19 school closures".
If the idea is to keep up with the classroom curriculum and state standards, (in particular social studies) it will most likely bring to life white washed versions of Islam, and even more disturbing are links to Muslim Brotherhood websites. In case you are not familiar with the Muslim Brotherhood, they are designated a terrorist organization throughout many Middle Eastern countries.
As the battle to end the disproportionate amount of time spent on Islam, and the inaccuracies included in it continues in schools across the state, many of the Social Studies lesson plans contain false views and data. One of the first lessons is on Somalis in Maine, which shows how the small town is dealing with a huge influx of foreigners, who readily admit very early in the video, they prefer to stay in their own group. Assimilation by the Somalis has been an issue for some time since they refuse to do so. This video isn't about educating students on culture, but rather portrays residents of Lewiston ME as racists.
In another video used in a lesson plan on Islam, it features Muslim Brotherhood supporter Ingrid Mattson, who compares Christian Evangelist Franklin Graham with Al-Aqaeda, as he spoke about the Koran being violent and urging Muslims to kill non Muslims, which it does over 109 times. Mattson was also president of the largest Muslim Brotherhood organization here in America, the Islamic Society of North America. Speaking of ISNA, students can click on their link and be taken to their website, which is filled with other Muslim Brotherhood group links.
Looking through the Tennessee State Standards regarding the Social Studies curriculum, which, as mentioned above has been disproportionate to the study of other religions, but is also non factual, and misleading regarding the Muslim prophet Muhammad. Painting a picture of this prophet to be a normal, religious man is deceitful, as described in hadiths, Muhammad married a 6 year old, and consummated their relationship at 9. Why would we teach students about a pedophile in a positive light?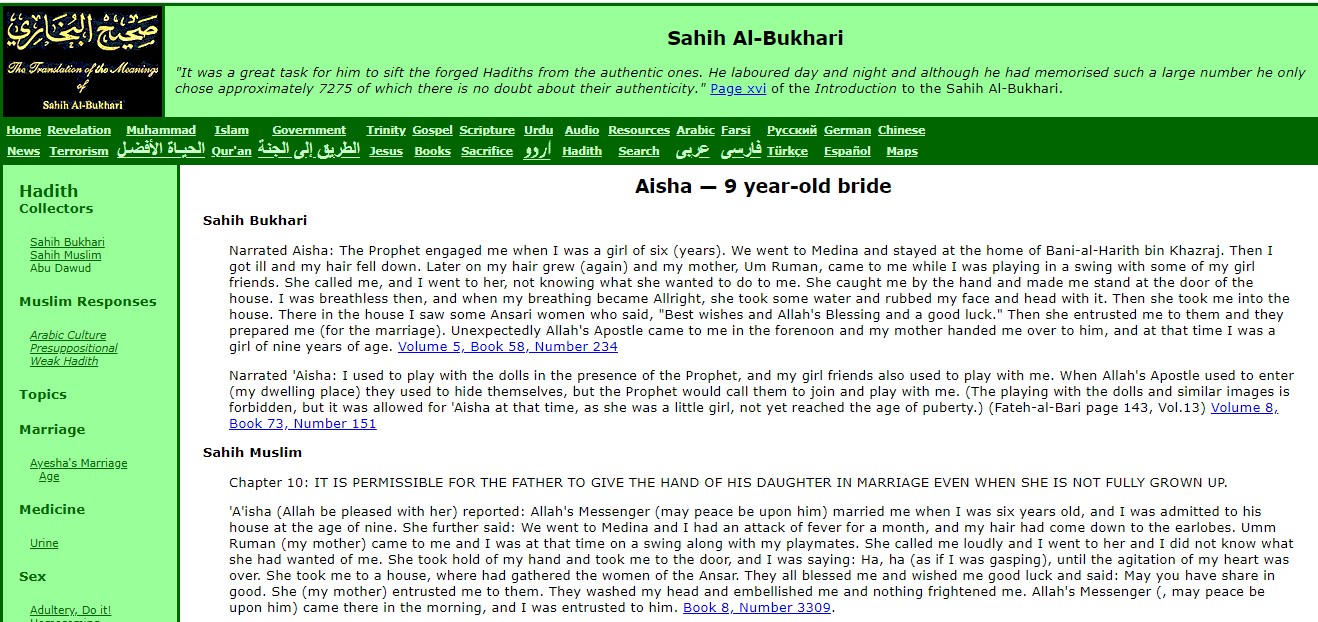 There are numerous other issues with how PBS uses lesson plans on Islam, often suggesting Muslims are victims of discrimination, and are unfairly treated in America. Perhaps these lesson plans wont be used at all, however students and educators have access to all this information at the click of a button. Maybe this is a blessing in disguise, as parents will now have a first hand look at what their kids are learning about Islam, since textbooks remain in classrooms.
The Muslim Brotherhood is not a good organization, as former President Barack Obama eluded to, but is a dangerous, violent front group here in America to change it forever. The below excerpt is taken from the Brotherhood's own manifesto, which was presented as evidence in a federal trial in Dallas TX where members of the group we indicted for conspiracy, and funding terrorism.

Parents, use this time to look at exactly what your children are learning in public schools, and maybe that will answer the question as to why students no longer, or on few occasions are allowed to bring textbooks home. It isn't about education, it is about indoctrination.