All those counties who either said they want refugees or refused to object to Bill Lee's state-wide consent for importing refugees to Tennessee, might want to quickly rethink their decisions.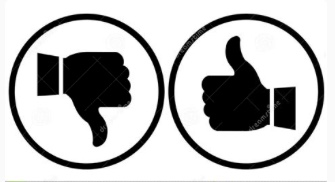 The Lee administration has been criticized for not readily sharing Tennessee coronavirus case information and it wouldn't be a big stretch that if a refugee gets coronavirus, that information will never be made public.
That problem aside, think about it this way – Americans returning to the U.S. from overseas travel are being quarantined and others are self-quarantining if they think they've been in contact with anyone who contracted the virus.
But refugees and Afghanis and Iraqis who come on Special Immigrant Visas (SIV) and get treated like refugees in terms of access to public assistance programs, have continued to be admitted to the U.S. and Tennessee.
Remember, it's the SIV program that Marsha wants to expand for Syrians and Kurds.
Any overseas medical testing for refugees and SIVs, is controlled by the CDC. And even though there is some apparent flex in the guidelines to test for "quarantinable, communicable diseases" which include:
"Quarantinable diseases designated by any Presidential Executive Order. Current diseases include: cholera, diphtheria, infectious tuberculosis, plague, smallpox, yellow fever, viral hemorrhagic fevers, severe acute respiratory syndromes, and influenza caused by novel or re-emergent influenza (pandemic flu).
Events that are reportable as a public health emergency of international concern (PHEIC) to the World Health Organization (WHO) under the International Health Regulations (IHR) of 2005 (currently polio, smallpox, SARS, influenza, and other public health emergencies of international concern.)"
As of now, there's been no announcement or news that refugees are in fact, being screened for either exposure to or active coronavirus.
A series of articles in 2016, documented that refugees were being admitted to the U.S. with either latent or active TB, including that "one in four refugees sent to Tennessee carry tuberculosis."
Per CDC guidelines, a refugee with active TB can get a waiver allowing them to enter the U.S.
It's little comfort that some doctor in the U.S. is supposed to be responsible for seeing that the person gets treated after coming to the U.S., because according to the Tennessee article, Catholic Charities of Tennessee which runs the state's refugee program, doesn't ensure that an affected refugee actually gets the follow-up medical treatment.
Public schools, college and universities are shutting down classes. Conferences and music events are being cancelled and whole office buildings are closing up for a spell.
It's not clear yet how or what the coronavirus spread will become in Tennessee.
What is clear though, is that even in the face of the devastation caused by the tornadoes and emerging cases of coronavirus, Bill Lee hasn't retracted his consent to keep bringing refugees to Tennessee.
So county leaders may need to step up and do what the Governor should but isn't doing.