A June 2021 report issued by the Migration Policy Institute (MPI) says that Unaccompanied Alien Children (UAC) and the "parents or other sponsors" to whom they are released after being smuggled across the border illegally, need better post-release services.
Better yet, MPI's report Strengthening Services for Unaccompanied Children in U.S. Communities, recommends that state and local governments and philanthropy should fund legal, medical, mental-health, economic and educational services needed by these illegal aliens. They are especially concerned about UACs who are relocated to "rural and other underserved communities."
Major funders of MPI include the U.S. State Department, Catholic Legal Immigration Network, Inc, National Conference of State Legislatures, Soros Open Society Foundations, and the Gates Foundation.
MPI emphasizes that immigration status and any immigration enforcement must not be connected to any post-release services provided to either the UAC or their sponsor. The disconnect between immigration status and enforcement is echoed in Mark Green's UAC bill and was similarly ignored in 2015, when Tennessee state senators voted to reward illegal immigration by awarding in-state tuition to illegal alien students in the state.
Then state senator Green voted for that bill as did Sen. Richard Briggs who supports Green's UAC bill and also sits on the legislative joint study committee addressing the UAC issue in Tennessee.
One particular post-release service emphasized in the MPI report is free legal representation for UACs since it dramatically increases the likelihood that immigration relief will be awarded so they can remain in the U.S.. Noted in multiple reports is the fact that UACs who do not have attorneys simply don't show up for their immigration hearings. Per the DHS FY20 enforcement report, of the 6,105 UACs ordered removed by immigration judges 4,514 of them failed to show up in court. That was just for FY20 which one analyst says demonstrates the incentive for UACs to enter illegally because they know they can stay and also incentivizes parents to smuggle their children into the U.S..
The MPI authors claim that after the federal government makes sure to dump the arriving UACs into local communities, "most children receive no federal follow-up services." MPI says that enhanced post-release services are needed because UACs are traumatized by their trip to the U.S. border (many of whom are smuggled by coyotes paid for by parents also in the U.S. illegally), they may be reuniting with parents who abandoned them in their home country and may have now married in the U.S. and have anchor babies, so integrating into this new environment can be stressful for the arriving UAC.
Like Green's UAC bill, the MPI authors acknowledge that there is "no citizenship or immigration-related requirement for sponsor (for the UAC) approval. Green's bill goes one step further and enables an illegal alien sponsor to override a governor's veto for UAC placement in a state. This effectively puts a state in a position of abetting illegal immigration which former federal prosecutor Josh Jones says is indisputably "linked with organized crime."
MPI admits that parent benefit from getting UACs into the U.S.:
"The great majority of unaccompanied children who enter ORR custody are released to a parent or close relative. In FY2020 of children who left ORR custody, about 39 percent were released to a parent, 46 percent to another close relative, and 16 percent to a more distance relative, family friend, or other approved sponsor."
The open border advocates also want schools to do more to provide support to these new students and their families but admit that not all entrants enroll in school. It is reasonable to assume that the high number of male 15-17 year olds currently entering as UACs are not coming for education. Illegal employment and gang connections are, however, reasonable assumptions based on accumulated data. MPI itself cites (and disputes) 2017 ORR data that "1.6 percent of unaccompanied children in ORR custody had gang affiliations."
While emphasizing the economic stresses for arriving UACs and their families made worse by the COVID pandemic, MPI also confirms what should be of great concern to legislators:
"Unaccompanied children often lack health insurance and lack access to primary care after release from ORR custody. Some children with jobs cannot access health insurance through their employer if they are not eligible for work permits." (emphasis supplied)
Anyone else wondering how and where they are working? This admission by the left should be enough for Tennessee legislators to finally require ALL businesses in Tennessee to use E-verify.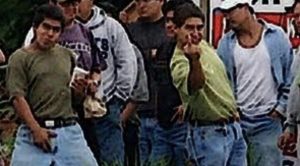 In addition, officials reported a "900 percent increase in July for the number of migrants testing (COVID) positive." And while the federal government is putting travel restrictions in place for U.S. citizens and state and local governments are debating whether to revert to certain COVID restrictions, the Biden administration is moving UACs and other illegal aliens from the border to communities across the country.
At the same time, the Biden administration had earlier threatened Americans further by planning to lift the Title 42 public health restrictions used by the Trump administration to block thousands of illegal aliens from entering the U.S. due to COVID. With numbers increasing, rescinding the Title 42 order is on hold.
In the meantime, GOP Senators John Coryn and Thom Tillis are using the "bipartisan" approach to reward illegal immigration by proposing an amnesty for DACA grantees even while admitting that the Obama program is unconstitutional. Tennessee state legislators Mark White and Todd Gardenhire also wanted to reward beneficiaries of the unconstitutional program. Coryn and Tillis unabashedly admit that it's about maintaining the workforce. This is no different than Tennessee state legislators who refuse to protect legal workers in Tennessee, especially lower skilled workers, by passing comprehensive E-verify. Tennessee has it's own misguided pro-illegal immigration state legislators who also are all too willing to concede on the issue.