The Republicans Tennessee voters put in the U.S. House of Representatives prefer to stay mute when it comes to Islamists in their midst. We're not even sure they know anything about these folks or for that matter, that they care to know anything about them.
First there was the matter of Ilhan Omar's repeated public expressions of anti-Semitism and the resolution that came from it, which all representatives from Tennessee voted FOR even though it never mentioned Omar, diminished the focus on anti-Semitism and legitimized the myth of Islamophobia.
Twenty-three other Republicans had the guts to vote against it.
Rep. Lee Zeldin, a Republican from New York, has not hesitated to call out Ilhan Omar's anti-Semitism and the "watered down" and "spineless" anti-hate resolution. Any of Tennessee's delegation step up to support their Republican colleague?
Nope.
Now comes Imam Omar Suleiman giving the opening prayer on the House floor last week.
And these Tennessee House members – Tim Burchett, Scott DeJarlais, Chuck Fleischmann, David Kustoff, Phil Roe, John Rose remained mute about Pelosi agreeing to a pro-Sharia, Jew-basher to pray over them.
What are they afraid of? Being called Islamophobic? Racist? Jew-lovers?
Two days after the Imam praying, only Mark Green had a comment including a dig at the Democrats' lack of support for Israel and the anti-Semitism running through the party.
House Republican (Jewish) colleague Zeldin rebuked Pelosi for having Imam Suleiman offer prayer in Congress:
"Totally unacceptable that @SpeakerPelosi had Omar Suleiman give the opening prayer yesterday in the House," he tweeted Friday morning. "He compares Israel to the Nazis & calls them terrorists, supports Muslim Brotherhood, incites violence calling for a Palestinian intifada & the end of zionism, etc. Bad call."
For starters, why are all but one of our Tennessee House members silent about this Imam who has described Zionists as "enemies of God" or his anti-Semitic tropes like "Israel controls American foreign policy"???
Maybe our legislators need to review the U.S. State Department definition of anti-Semitism which covers all of Suleiman's statements about Jews.
What about Suleiman's support for the HAMAS-led rocket and mortar attacks against Israeli civilians which he posted on his facebook page – "God willing on this blessed night as the 3rd Intifada begins, the beginning of the end of Zionism is here. May Allah help us overcome this monster, protect the innocent of the world, and accept the murdered as martyrs."
Three years later Suleiman put his anti-Jew enmity into action protesting President Trump's moving the U.S. embassy to Jerusalem at a rally organized by American Muslims for Palestine (AMP).
AMP is the organization that trains and supports the rabid Jew and Israel-hating campus group Students for Justice in Palestine (SJP), often referred to as "HAMAS on campus." SJP is responsible for threatening Jewish and pro-Israel students, shutting down pro-Israel speakers, and pushing Israel boycott resolutions. Leaders of AMP are tied to the "defunct network called the 'Palestine Committee'. It was created by the Muslim Brotherhood to advance Hamas' agenda politically and financially in the United States."
AMP is a member of the US Campaign for Palestinian Rights (USCPR) run by the former director of Samar Ali father's D.C. organization. Tablet Magazine has exposed a troubling money relationship between USCPR and U.S. designated foreign terrorist organizations.
While Tennessee's six Republican House members have remained silent about the Jew-hating Omar Suleiman, their colleague Ilhan Omar (whom the six and Green rewarded with a resolution in her favor), tweeted out her praise for his prayer.
You may want to ask your Tennessee Congressman….
During the August recess or any of the town halls representatives are holding when they are home, make sure they know that Tennessee's American Muslim Advisory Council's (AMAC) leadership embraces Jew-haters Ilhan Omar and Rashida Tlaib.
Explain to them that anti-Zionism is the most dangerous form of anti-Semitism at this time. It is the veneer endangering Jewish and Christian pro-Israel students on college campuses. Radical Islamists like Linda Sarsour, Ilhan Omar and Rashida Tlaib normalize Jew-hatred by claiming it is politically legitimate to criticize Israel's government and be against Zionism, the movement that helped to establish the State of Israel.
Like Ilhan Omar, Linda Sarsour and Rashida Tlaib, Imam Suleiman openly supports the Boycott, Divestment & Sanctions (BDS) movement against Israel. Delegitimizing the State of Israel and denying its right to exist is at the core of the BDS movement.
As Steve Emerson correctly reminds us – "[d]enying Israel's right to exist has been part of the U.S. State Department definition of anti-Semitism since 2010."
Remind Tennessee House members that AMAC brought Linda Sarsour and her hatred of all things Jewish and Israel, to Tennessee. Sarsour is a supporter of Louis Farrakhan who calls Jews "termites" and says "Hitler was a very great man."
In fact, it was a Kurdish refugee agitator living in Nashville who had helped get AMAC organized and who in 2012, cemented a relationship with Sarsour at a CAIR event. A federal judge has held that "ample evidence" shows CAIR is connected to HAMAS. In 1994, CAIR's national director Nihad Awad publicly declared his support for HAMAS .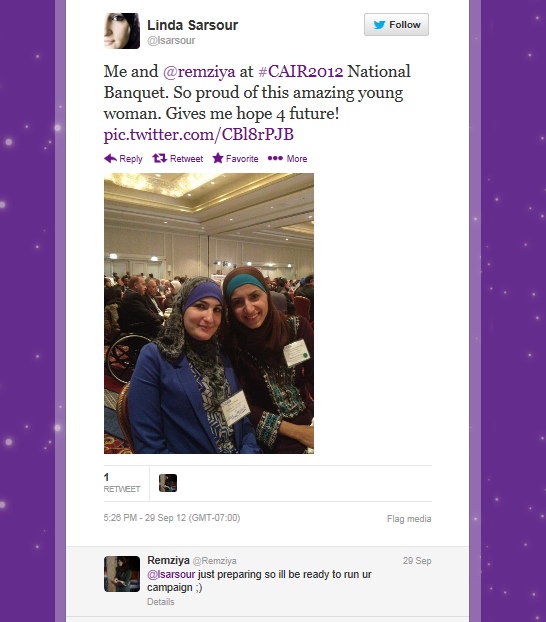 Nihad Awad has made it a point of spending time in Tennessee with members of AMAC and imams.
Remind the Tennessee House members that Ilhan Omar served as an advisory board member to the Minneapolis CAIR chapter and now as a member of Congress, helps fundraise for them. In the recent rocket attacks on Israeli civilians, she tweeted out her support for the Palestinian Islamic Jihad terrorists and HAMAS.
One more thing Ilhan Omar has in common with Samar Ali's father's Jerusalem Fund.
Does Mark Green know what we know?
Green is a member of the House Committee on Homeland Security and its Subcommittee on Intelligence and Counterterrorism and still another Subcommittee on National Security.
Here's information about Imam Suleiman and his buddy Yasir Qadhi (who recently left Memphis), that Green can take back to his Subcommittee on Intelligence and Counterterrorism.
Suleiman has joined the faculty of the new Islamic American Seminary in Texas started by
Yasir Qadhi who recently left his position as resident scholar at the Memphis Islamic Center.
Qadhi is also leaving the Al Maghrib Institute which schooled the Christmas Day bomber and convicted terrorist Daniel Maldonado. Qadhi helped establish Al Maghrib and also served as an instructor. At an earlier time Al Maghrib's media arm sold recordings by al Qaeda's cleric Anwar al-Awalaki.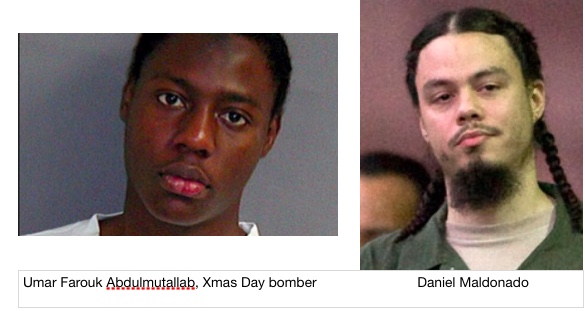 More recenlty, it was disclosed in the aftermath of the Sri Lanka suicide bombings, that Qadhi is among twenty-six Islamic clerics being watched by India's National Investigation Agency (NIA). Qadhi was also named in a charge sheet in a case against ISIS suspects, as among the "14 globally recognized preachers, based in the US, the UK, Canada, Australia and Zimbabwe, whose lectures/sermons directly or indirectly influenced the terror suspects."
According to the NIA, clerics on the list are "Islamic preachers who regularly give provocative lectures on religious fundamentalism, hand out jihadi literature, belittle other religions in their speeches and encourage young Muslims to propagate the Sharia law."
A youtube recording of Qadhi's comments in which he calls Christians "filthy" polytheists whose "life and prosperity … holds no value in the state of Jihad," has been viewed over 41,000 times.
The Investigative Project on Terrorism has an extensive report on Qadhi who, "has also called for Islamic theocracy to replace democracy, and expressed blind hatred against non-Muslims."
Qadhi also has an extensive resume of embracing Islamists accused of terrorist acts, terrorist-funding organizations, Muslim Brotherhood leaders and their organizations. He has posted his belief that ISIS is some kind of a conspiracy theory. And instead of continuing to deny the Holocaust, Qadhi has opted to embrace radical Jew-haters like Linda Sarsour and British cleric Haitham al-Haddad who said, "Jews who are the enemies of God and the descendants of apes and pigs."