In the past few years, Muslims across Tennessee including Nashville, have supported, aligned with and appeared with well known radical Palestinian Jew haters. Many of these Muslims often speak of how they are victims. Today, the question must be asked do they stand with those same radical Palestinians?
Sabina Moyhuddin, Executive Director of The American Muslim Advisory Council (AMAC) Nashville with Linda Sarsour.
https://dailyrollcall.com/amac-normalizes-anti-semitism-in-tennessee/
Who is Linda Sarsour?
Sarsour, is the head of the Arab American Association of NY (AAANY). She was born in New York after her parents, both Palestinians from the West Bank, immigrated to the U.S. still Identifying herself as a Palestinian-American, Sarsour's platform of victimhood is two-fold: alleged abuses of Palestinians by Israel and American discrimination and Islamophobia directed at Muslims in the U.S.
Sarsour seeks out any and all opportunities to spread her Jew hatred. She founded "Muslims for Ferguson" once the riots started. Collaborating with Black Lives Matter (BLM), Dream Defenders, American Muslims for Palestine (AMP), Students for Justice in Palestine (SJP), CAIR and others, she helped turn the Ferguson protests into an anti-Israel rally.
Sarsour spoke at AMP's conference confirming her "unequivocal" support for the anti-Israel Boycott, Divestment & Sanctions (BDS) movement, and her disdain for Muslims who interface with pro-Israel Jews. AMP is a national extremist anti-Israel organization that helps train and support the college hate group, Students for Justice in Palestine (SJP).
She also sits on the advisory board of Dream Defenders (DD). One of DD's founding members is Ahmad Abuznaid, another Palestinian. Unlike Sarsour who was born in New York, Abuznaid was born in East Jerusalem. He serves as DD's legal and policy director.
Not surprisingly, DD asserts solidarity with Palestinians. Members of BLM and DD traveled to the "occupied" territories to spend time with a convicted terrorist who had served 17 years in an Israeli prison for planting bombs. Since that trip, DD has aligned more closely with the Popular Front for the Liberation of Palestine, an organization that that advocates armed resistance whose members in the past have hijacked airplanes.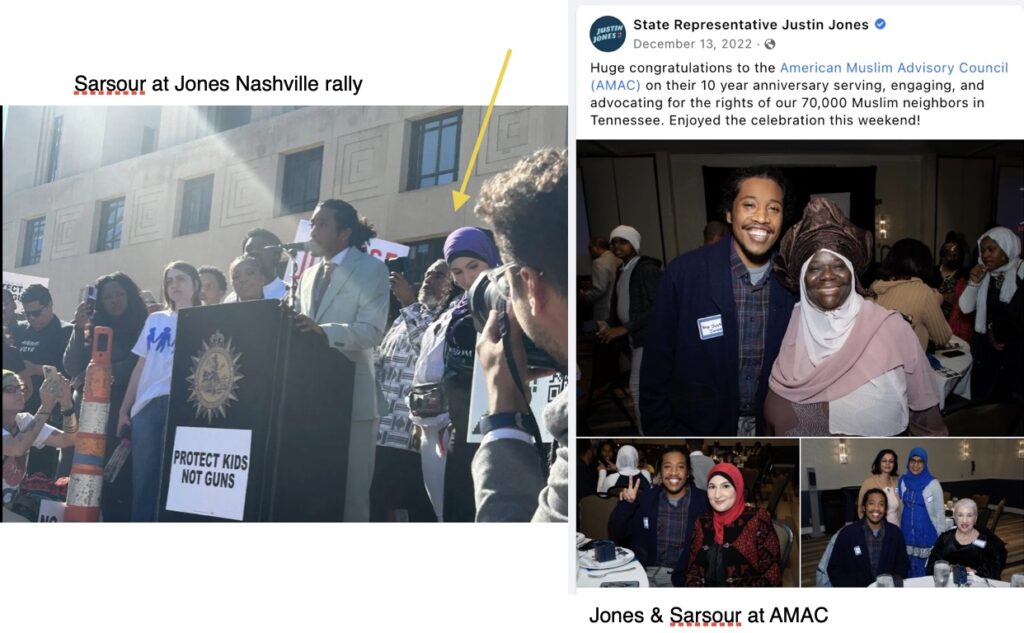 Daoud Abudiab, founder of Nashville based "Faith and Culture Center" has been the center of controversy before, as he attended the Muslim Brotherhood's first convention in America with newly formed group The United States Council of Muslim Organizations (USCMO). Also seen here below demonstrating for Palestine.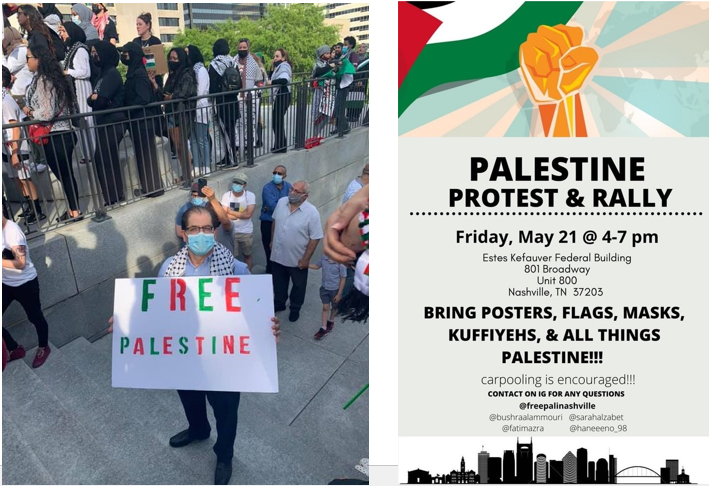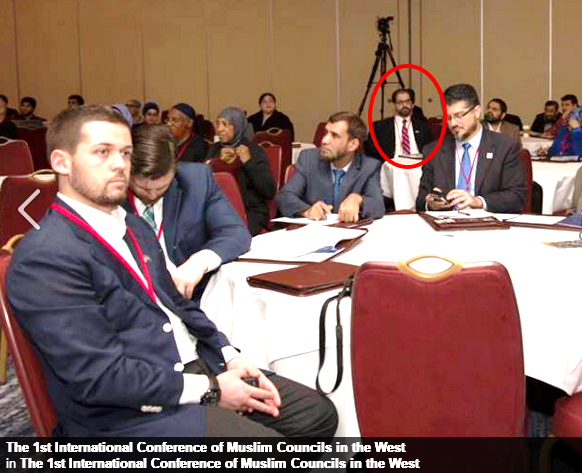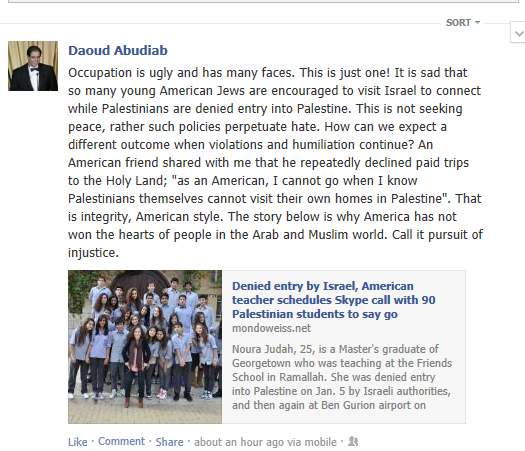 Nihad Awad, Executive Director of the Council on American Islamic Relations (CAIR) calls for Arabs to hit the streets to demonstrate for Palestine

Several years ago, Awad admitted CAIR stands with Hamas movement. CAIR has been allowed to grow within the United States, and is seen as the nations largest Muslim civil rights organization.
Awad has visited and attended services at the Islamic Center of Murfreesboro
Lets not forget Zulfat Suara, member at large on Nashville's City Council. Here Ms. Suara loves to show her support and inspiration for Jew Haters Ilhan Omar and Rashida Tlaib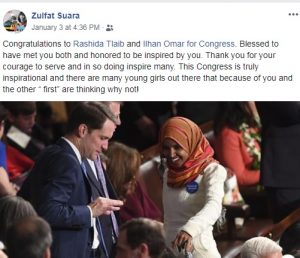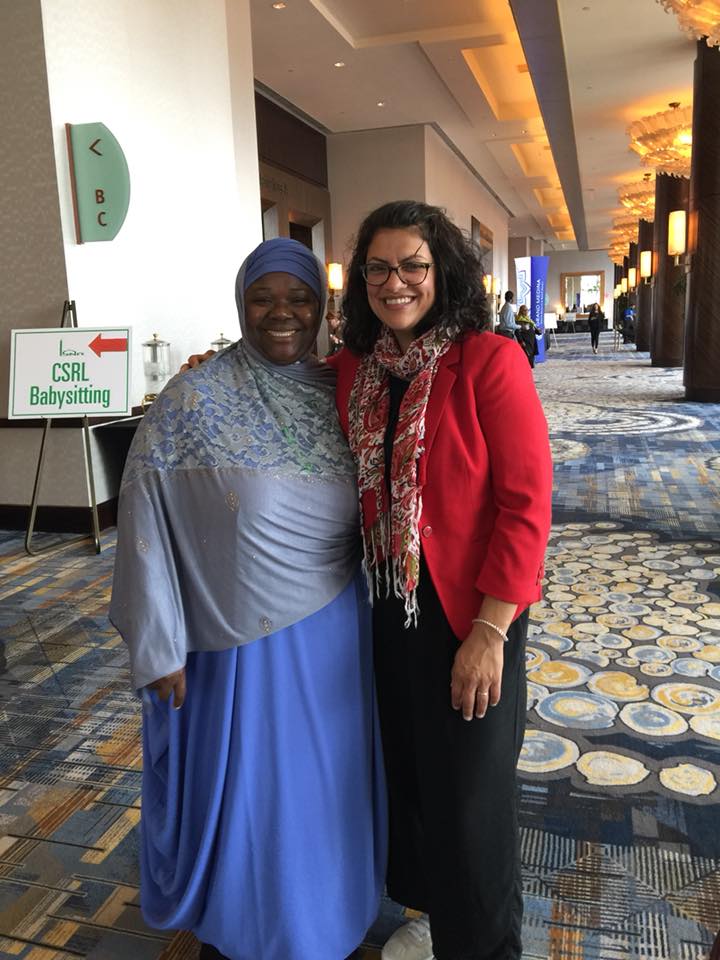 Tennessee Muslims, joined by Representative Justin Jones have flirted with those that are now accepting the violence perpetrated on the Jewish people of Israel. We ask Sabina Moyhuddin, Daoud Abudiab, Nihad Awad, Zulfat Suara and Justin Jones do you accept the atrocities committed by Palestinians? Tennesseans want to know .