Governor Lee, it's even worse than we thought!
Just one month before Bill Lee was actually elected, he met with the American Muslim Advisory Council (AMAC). Zulfat Suara has been the chair of AMAC for almost seven years.
Lee originally reached out to them in October 2018, to soothe their ruffled feathers after he made a campaign faux-pas when he asked for a picture of his opponent Karl Dean at a "Muslim event."
Well it looks like there was a meeting in October 2018, shortly after Lee's phone call to AMAC program manager Sabina Mohyuddin – "Mr. Lee is scheduled to meet with local Muslim leaders for the first time…". By the time of this meeting, AMAC and Zulfat herself, had already established a close relationship with the aggressive Jew-hater Linda Sarsour.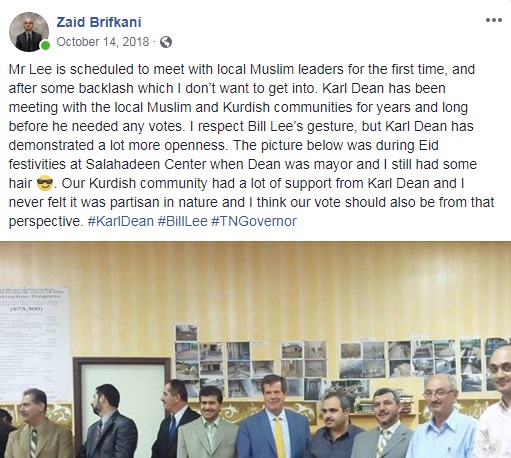 A few weeks before Lee's October meeting with AMAC, Zulfat was canoodling with rabid anti-Semite U.S. Congresswoman Rashia Talaib at the September 2018 Muslim Brotherhood ISNA (Islamic Society of North America) annual convention.
Zulfat has been so inspired by Jew-haters Tlaib and Ilhan Omar that she's running for an at-large Metro Nashville Council seat.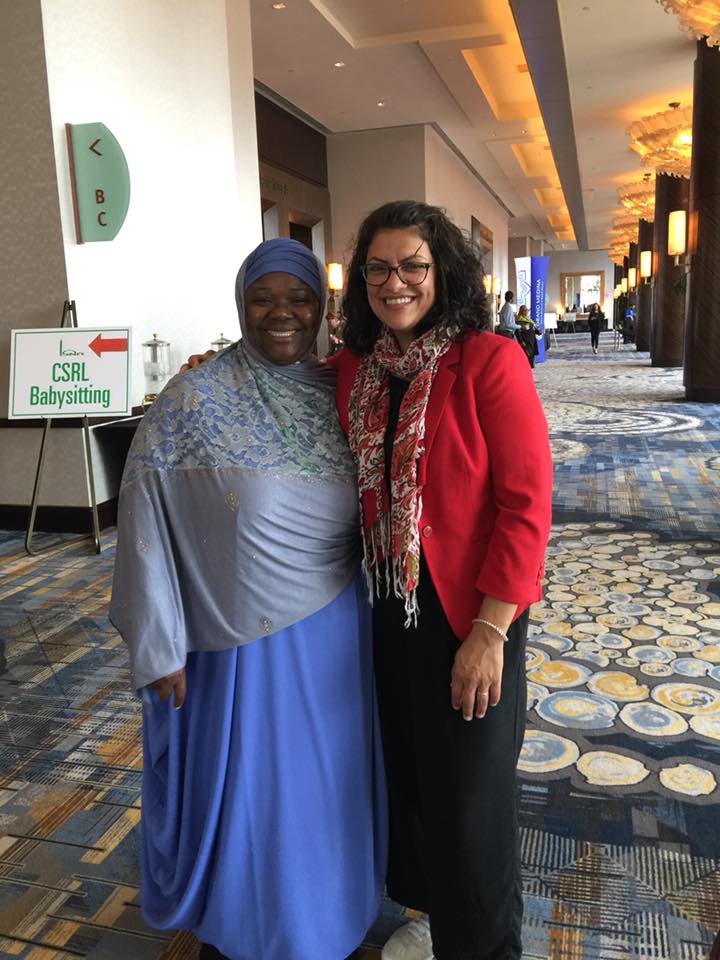 Zulfat and Tlaib spoke on the same September 2018 ISNA panel.

Despite Zulfat's embrace of several of the most vocal Jew-hating women around here and here, after being elected governor, Lee met with Zulfat and her crew for a second time just days before his inauguration.
Who is advising Bill Lee and who in the world is vetting the people he makes time to meet with????
Doesn't Lee realize that meeting with AMAC in his role as governor stamps this group with a seal of legitimacy?
Perhaps it doesn't matter to Lee since as he said, that as governor he represents everybody. Guess that includes Jew-haters.
And the next meeting is scheduled for…..???