In Senate candidate Bill Hagerty's recent article in the Times of Israel he speaks out against anti-Semitism, specifically citing the Boycott, Divestment & Sanctions campaign (BDS) against Israel. Hagerty wants the U.S. to be a reliable ally for Israel. No doubt Israelis appreciate that sentiment and most in Tennessee likely share it as well. But Hagerty's talk is campaign convenient, especially when his past walk seemed oblivious to any such concerns.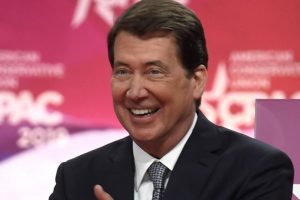 Hagerty wants conservative voters to forget that in 2012, he hired Shariah compliant finance (SCF) expert Samar Ali to serve as Asst. Commissioner for International Affairs in the Department of Economic & Community Development. Samar's appointment set off a firestorm in conservative Republican circles. At a First Tuesday event in Nashville, Hagerty offered his personal and strongly worded defense for hiring Samar which was reported by Rod Williams (who was in attendance) in his blog A Disgruntled Republican – which is excerpted below.
Williams noted that Hagerty "spoke with passion."
"The lady's name is Samar Ali. She is a Tennessee native and yes, she is a Muslim. Her father was past President of the Tennessee Medical Association and a Colonel in the Tennessee National Guard. Ms Ali grew up in Waverly Tennessee and attended public schools and is all American girl. She has tremendous credentials, and we are fortunate to have her in our office. She is a former White House fellow and she was an associate with the prestigious law firm Hogan Lovells where she worked on counseling clients on mergers and acquisitions, project finance, and international business matters. During her time with Hogan Lovells, she was a founding member of the firm's Abu Dhabi office. While in Abu Dhabi, she put together Sharia compliant finance projects. Hagerty continued:
"Big law firms and accounting firms, do that sort of thing all the time. Any firms that do a lot of international transactions has someone who can do Sharia compliant finance (SCF). There is nothing sinister about that. If I was going to do business in Louisiana, I would have to do business according to the Napoleonic code. When I came back to Tennessee, I would not follow that code to do business.When it was known we were looking to fill a position in our office, I got a call from her father* asking me if I would look at her resume. Like any father, he would like for his daughter to move closer to home. I interviewed her for the job, and she was the best qualified."
"When all of this uproar, started, she came to me in tears and offered to resign. I told her I would not let her resign. We cannot give in to bigotry. (Maybe Mr. Hagerty did not use the word "bigotry" but that was the essence of his comment. He may have said "ignorance" or something else.)Ms Ali was not hired due to her expertise in Sharia compliant finance and I do not anticipate there would be occasions where she would use those skills."
So Hagerty admitted he was well aware of her background in Sharia finance. Her bio from her position at Hogan Lovells before Hagerty's hiring her noted that she had interned for the Islamic International Arab Bank (Arab Bank)in Amman Jordan in 2007. This was during the time that a lawsuit had been filed against the bank alleging that the bank was managing the funding of payments to the families of Palestinian Islamic Jihad (PIJ) martyrs and also providing services to Hamas and others.
From 1995 to 2005 thousands in Israel, including American citizens, were killed by these terrorists! Beginning in 2004 approximately 500 US citizens sued the bank under the US Anti-Terrorism Act. The lawsuit filed by the family of Texan John Linde who was murdered in a 2003 Gaza car bombing, was the first terror financing case to go to trial.
In September 2014, a federal jury found Arab Bank liable for knowingly supporting terrorism efforts connected to two dozen attacks in the Middle East. This was the first time a bank has ever been held liable in a civil suit under a broad anti-terrorism statute.
One year later, the Arab Bank settled the claims of the 500 plaintiffs.
What kind of All American girl interns in a bank with a reputation like that? Anybody believe she was unaware of the bank's history?
Yet Hagerty defended her and said we were fortunate to have her! He wouldn't take her resignation and said "we can't give in!"
If Hagerty wants voters to trust his judgment as a U.S. Senator, how does he explain either his poor vetting of Samar's connections or his defense of them? How does Hagerty explain ignorance about the abundance of publicly available information about Samar's connections?
In June of 2010 PJ Media reported extensively about Samar Ali. He had advised a Middle Eastern university about "the potential of establishment of a Foreign Aid Conventional and Shari'ah Compliant Student Loan Program." An Obama's White House press release stated that she "is a founding member of the first U.S. Delegation to the World Islamic Economic Forum."
At the time, the foundation that runs this Forum included Saleh Abdullah Kamel on their International Advisory Panel. This is the same Kamel mentioned on the "Golden Chain" roster as an un-indicted co-conspirator in helping Osama bin Laden funnel money for the 9/11 attacks.
After defending Samar, Hagerty went on to defend Shariah finance, going so far as to trivialize it by comparing it to the Napoleonic code! "Any firms that do a lot of international transactions has someone who can do Sharia compliant finance (SCF). There is nothing sinister about that."
But exactly what is this sharia compliant finance (SCF) that Bill Hagerty has endorsed as a legitimate business practice?
The following overview of SCF is from a 2011 Breitbart article which includes additional references.
In the 1940's prominent Islamic figure, Maulana Abul Ala Mawdudi, saw the cultural and political Westernizations of Islam as a loss of religious and national identity to the Muslim World. To offset this perceived threat Mawdudi, along with others, pushed for a separate ideology, separate politics, and separate economics for Muslims. The result was to create a financial investment transactional status referred as being "authorized" or "pure" (halal) and in accordance to Islamic or Sharia Law. "Impure" transactions were ones which involved money from investments in the pork and alcohol-beverage industries, pornography, gambling, interest-based financing and Western defense.
This concept is explained further in a 2008 McCormick Foundation& the Center for Security Policy report called, "Shariah, Law and 'Financial Jihad': How Should America Respond?"
The bottom line is that Shariah authorities decide where the money goes and shariah law requires donations to jihadists!
The well-known suicide-bombing advocate, Sheikh Yusuf al-Qaradawi, considered the spiritual leader of the Muslim Brotherhood, said sharia finance was nothing less than "Jihad with money." As al-Qaradawi explains, "God has ordered us to fight enemies with our lives and with our money." Qaradawi is banned from entering the US and the UK because of his ties to terrorist organizations.
It is interesting that al-Qaradawi worked at the Qatar Islamic Bank (QIB) as the chairman of the Sharia supervisory board while Samar Ali's husband Amr El-Husseini worked there as well including in senior positions! El-Husseini is also an expert in SCF! For more on El-Husseini, Qaradawi and the shady history of the QIB go here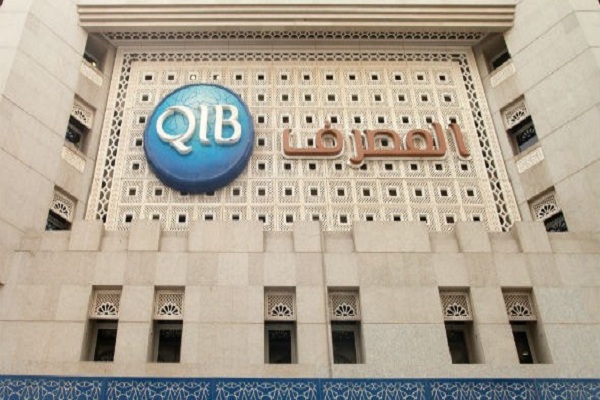 And here is a new claim against QIB by an American journalist about a terrorist act involving QIB during Amr El-Husseini's tenure.
So here's what all this information tells us about U.S. Senate candidate Bill Hagerty:
• He knowingly hired an expert in SCF who worked at an Islamic Bank in the Middle East
• the bank had a reputation for funding Islamic terrorism and was in fact involved in a lawsuit involving the killing of Americans and Israeli's even before her internship began
• he defended SCF and said there is nothing sinister about it
• Hagerty makes his money in private equity investing
A legitimate question for a financier is whether he thinks it's okay for the international business community to participate in a practice designed in part to fund Islamic terrorism worldwide?
Bill Hagerty likes to remind everybody that he is the only candidate in this race that is endorsed by President Trump. True, but Hagerty is also the only candidate in this race that has supported sharia compliant finance. That is an endorsement that should be a deal breaker for every Tennessean!
This is more than a bad hire – it shows questionable judgment and forewarns us of questionable actions should Hagerty be elected to the U.S. Senate.
* For more on Samar's dear old dad and BDS read here