Covid 19 has become a cover for many elected and appointed officials to use to implement drastic, dangerous policies that even state legislators may not be aware of. If you have not paid attention to what "criminal justice reform" is doing to your safety and security, you need to, as every level of prisoner is now walking the streets of your community.
Once an inmate (The state refers to them as clients) is released from jail or prison they are assigned to Probation or Parole depending on their offense. High level offenders such as murderers, drug dealers and human traffickers usually end their prison sentence with parole, where they are supervised by a parole officer, with strict conditions they must follow. Technical violations are violations of the rules and terms of release. There are usually 12-13 rules and special conditions that can be added. These conditions consist of rules. An example of a rule would be a parolee not engaging in threatening behaviors toward others or self, reporting as instructed, not leaving the county of residence without permission or report changes to one's status such as employment etc.
Violations of these rules used to land a parolee or probationer back in jail or prison to complete their sentence.
Not anymore! According to a recent discovery of Tennessee's policies on parole, any parolee that chooses to violate their conditions suffers no consequences. TN DOC parole officers are no longer allowed to use violation sanctions if a parolee disregards their rules. Instead, they are free to commit more crimes, knowing the system has given them free reign. Sanctions are broken down into levels based on what the department feels is low level and "zero tolerance." Zero Tolerance violations of the rules include using methamphetamine, refusing a search, and criminal activities to name a few. These violations are supposed to require an immediate violation and a warrant to be issued. That is no longer the case for TDOC. Offenders can now use unlimited drugs, refuse a search, because TDOC has instructed officers to not conduct searches and limit cooperation with local law enforcement when they request assistance with a search.
This, as a new policy under the guise of Covid 19.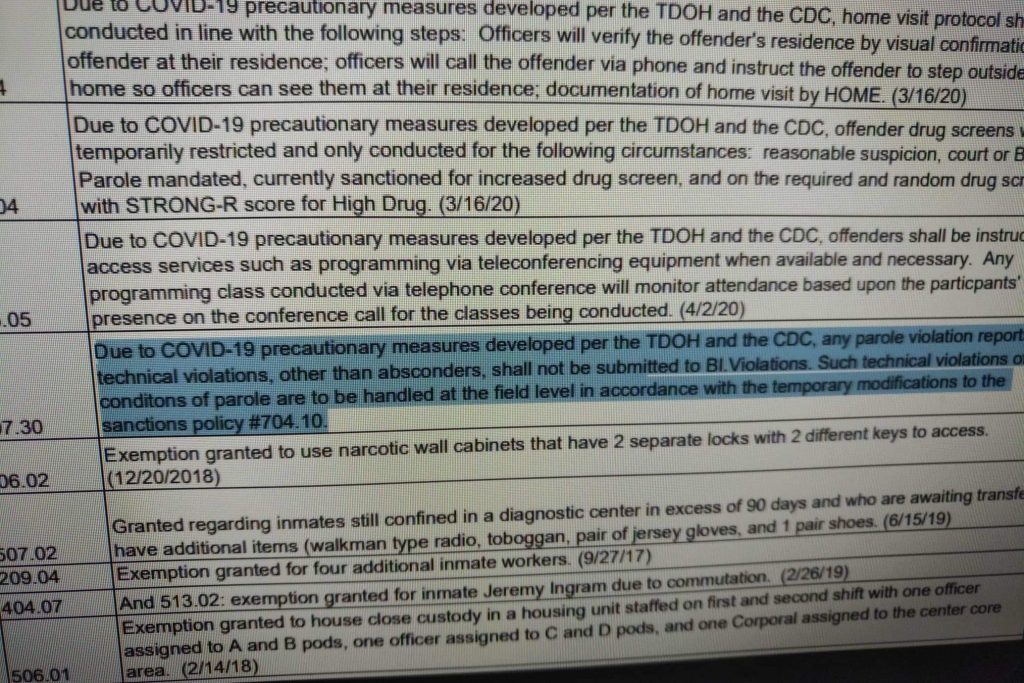 Parole and probation officers no longer can perform their job, all due in part to the liberal criminal justice reform, which Gov Bill Lee has implemented along with his Commissioner of the TN Dept of Corrections, Tony Parker.
Tennesseans must understand the importance of a Parole or probation officers' job, as they are the only ones that look after serious criminals as they are entered back into society. Murderers that have been released no longer have to worry they may be caught with a weapon, and drug dealers no longer need to worry if they resume selling drugs, as home visits for the parole officer to visually and physically inspect their homes and persons doesn't exist, but instead is replaced with a "virtual tour" of their residence. Are they kidding? We now allow felons and other criminals to use a phone or a virtual visit to report to their probation or parole officer rather than an actual, physical visit to ensure they are abiding by the rules?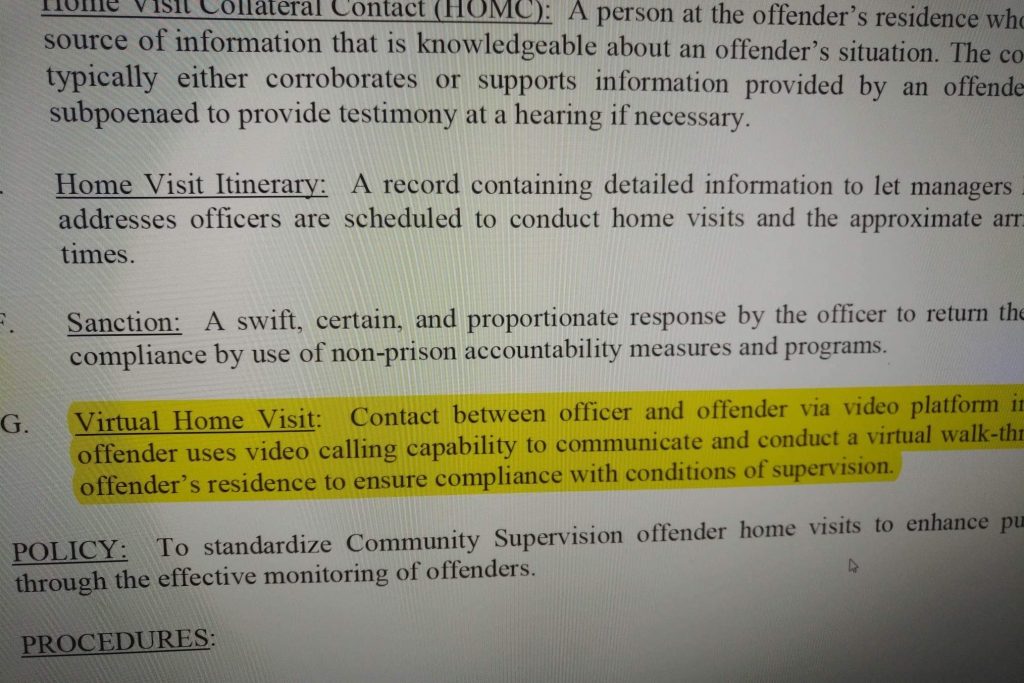 Even criminals scheduled to attend victim impact classes or drug courts are not violated for nonattendance. Not only do Tennesseans pay dearly for these services that are dismissed, but what about the families of the victims? Not only do they suffer knowing criminals are back on the street, but the false sense of security they have thinking criminals are under strict supervision.
Unfortunately, the state of Tennessee has not granted arrest powers to parole officers, as most surrounding states have. What the state has done is effectively tie the hands of those entrusted with supervising violent or dangerous criminals once they are back on the street. As within the law enforcement community, Parole and Probation officers are losing coworkers, and are experiencing low morale.
Defunding the police or reallocating funds to other sources is occurring everywhere, even in Tennessee cities. Police departments are losing officers daily through retirement or many are just quitting. Pair that with parole and probation officers unable to perform their job, and it equals disaster. So, the next time you see an arrest in your local paper or news, just know that criminal will eventually be back in your neighborhood, most likely without supervision.
Tennesseans, this is a serious issue. The criminal justice system is being shredded as those that have caused harm to our society no longer have to pay the price. Yet liberal mayors of cities, including Nashville are arresting citizens and tourists for not wearing a mask.
So, what can you do? Contact your state representatives, Senators, and Congress to tell them this is not acceptable.
Do not be fooled, criminal justice reform is all about release, not reform. Still feel safe?